PRODUCTS & SERVICES.
MINI, BMW or BMW i: How you build your fleet is entirely up to you.
If you manage a fleet of fewer than 50 company cars, the BMW | MINI Business Partnership has been designed specifically for you. BMW offers dynamic & active vehicles, from the stylish 1 Series to the representative 7 Series, to match all your individual business needs. This dedicated website gives you the chance to learn about the programme benefits, search for models based on monthly budget or model preference, view our latest contract hire offers and easily contact your local business development manager for further information.
Дознајте повеќе
MODEL OVERVIEW – A BMW TO MEET YOUR NEEDS.
The BMW and MINI product range includes models with highly efficient engines emitting less than 140g of CO2/km. Some models – such as the BMW 520d EfficientDynamics, the BMW 3 Series, the BMW 1 Series and the MINI Countryman – are particularly economical and even fall below the EU emissions limit of 130 g CO2/km. More than thirty-five of our vehicles – including the BMW EfficientDynamics Edition – take efficiency a step further and impress with emissions under 120 g of CO2/km.
Дознајте повеќе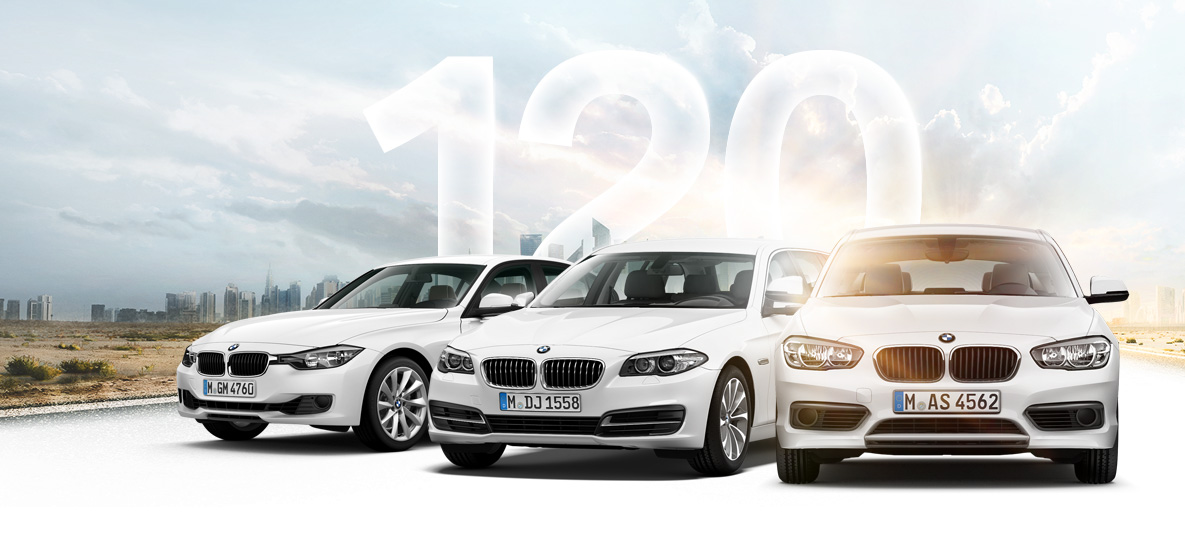 MORE THAN 35 MODELS WITH CO2 EMISSIONS BELOW 120G/KM.
Sustainable and economical mobility have always been important to BMW, which is why we have now a wide range of BMW and MINI cars with CO2 emissions at a mere 120 g/km. Whether it's the everyday reliability of the BMW 114d 5-door (4.1 l/100 km and CO2 emissions of 105 g/km), the versatility you get with the BMW 520d Touring (5.0 l/100 km and CO2 emissions of 119 g/km) or the rugged durability of the BMW X1 sDrive20d EfficientDynamics Edition (4.5 l/100 km and CO2 emissions of 119 g/km) you're looking for – our fleet has more than thirty-five vehicles to meet all your needs.
THE ALL ELECTRIC BMW i3 .
BMW EFFICIENTDYNAMICS EDITIONS.
Sustainability, efficiency and environmental responsibility − three objectives that BMW has been committed to for many years. Part of this strategy is BMW EfficientDynamics, an innovative programme of technologies such as fuel-efficient engines, Auto Start Stop function, Brake Energy Regeneration that has been fitted in over a million BMW cars. In line with the guiding principles of BMW EfficientDynamics, the BMW i brand is developing visionary new vehicle concepts for electric mobility such as the BMW i3 and BMW i8. With a range of added mobility services, like car sharing, BMW is progressively redefining the concept of individual mobility.
Дознајте повеќе
FINANCING & LEASING.
BMW Financial Services offers you a choice of car finance options to help you own or lease your BMW Group vehicle. At every BMW dealership, you'll find a Financial Services Specialist who can assist you with your fleet requirements. Once you've chosen the car financing package that suits your company best, we'll do the rest. From paperwork and phone calls to delivery arrangements, we'll handle all the details and do everything to get your employees on the road as quickly and easily as possible.
Дознајте повеќе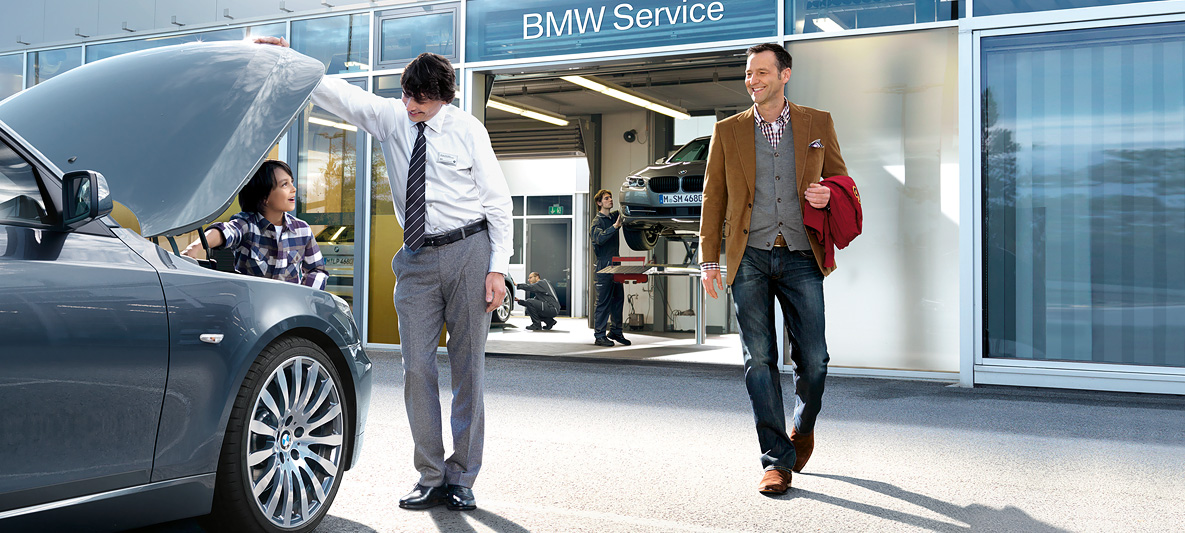 BMW SERVICE.
Your nearest BMW Service Centre is never far away, thanks to our global network. Wherever you are, this global network, together with the continuous knowledge transfer, ensures optimum service every time. Your local BMW Service Centre provides you with an insight of what you can expect: excellent maintenance and repair of your vehicle carried out by highly qualified specialists and computer-aided diagnosis.
BMW Service Inclusive

BMW Service Inclusive is available from any participating BMW dealer, BMW subsidiary or BMW Service-authorised workshop for a one-off fixed price. You can rest assured that only Original BMW Parts are used and your BMW is in the expert hands of our trained professionals using state-of-the-art diagnostics technology. With BMW Service Inclusive, you decide where you want to have your BMW serviced. Because there are no limits to BMW Service Inclusive, you can even have your car serviced in other participating countries.

Condition Based Service (CBS)

The intelligent maintenance system Condition Based Service permanently monitors oil levels and the degree of wear and tear on individual components. It also checks the time/mileage recommendations for fixed services. It analyses this data and tells you and your employees when a service is next due. Data can be checked at a glance on your Info Display, which automatically gives you four weeks' notice. The iDrive Control Display gives you an exact information on which component needs a check. So you can plan your service appointments well in advance and avoid any unnecessary maintenance work. Together with BMW TeleServices, the data collected by Condition Based Service is automatically transferred to your BMW Service Centre so that they can contact you to arrange an appointment.


BMW Mobile Service

BMW is always there for you during a breakdown with qualified technical advice and professional breakdown assistance guaranteed. Our technicians are always on hand to provide support, either on the telephone or at the roadside if necessary, 24 hours a day, 365 days a year. And drivers in the European Union can benefit from an additional mobile service package: BMW Mobile Care. In the unlikely event of a breakdown, drivers can take advantage of any of the support offered, ranging from a recovery service and hotel accommodation to a replacement vehicle anywhere in Europe.

BMW TeleServices

Servicing is a must – but with BMW TeleServices you no longer have to take care of it yourself. Your BMW registers automatically when a service is required and transfers all the data relevant for the service to your BMW Service partner in good time. You can also use the BMW TeleServices Call to arrange an appointment manually – simply by pressing a button in your BMW. In any case, your BMW Service partner is already informed about the condition of the vehicle and is therefore in a better position to respond to your requirements.
BMW CAR SHARING.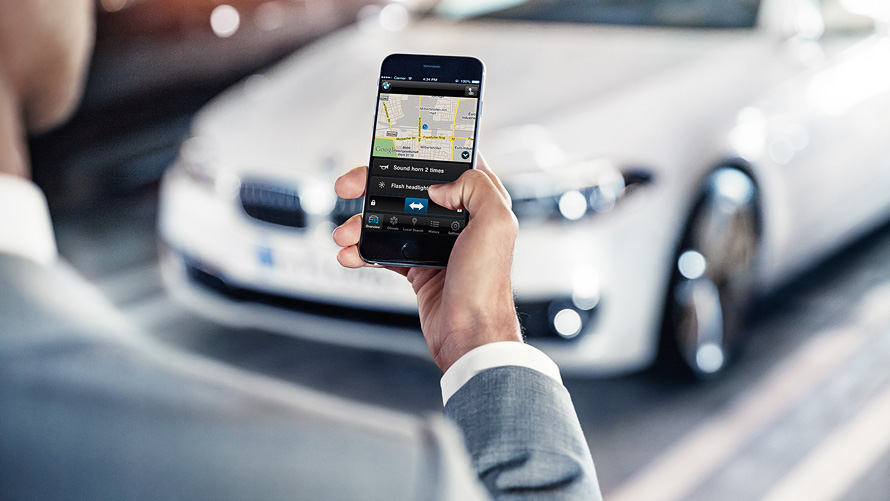 Future-orientated car sharing solutions from BMW, like AlphaCity Corporate CarSharing from Alphabet, and DriveNow by BMW i, mean you can enjoy convenient long-distance travel and stay mobile in a selected number of cities.
AlphaCity Corporate CarSharing puts your convenience first: vehicles are self-booked by employees for professional and personal trips. Drivers pay for private use with their credit cards, which lowers the leasing costs.
Keyless technology allows easy car access. Alphabet runs AlphaCity for you, with minimal demands on your time.
What are the key benefits?
• Reduces Business Mobility outgoings
• Keyless vehicle access
• Implemented, managed and serviced by Alphabet
• Enhances employee motivation
• Uses premium BMW and MINI vehicles