INTERIOR COMFORT.
BMW offers a wide range of practical accessory products to make the ride in your BMW even more pleasant. From dirt-repellent floor mats to an auxiliary heater with remote app capability and a portable navigation system - here you'll find just the right solution for every situation.
Дознајте повеќе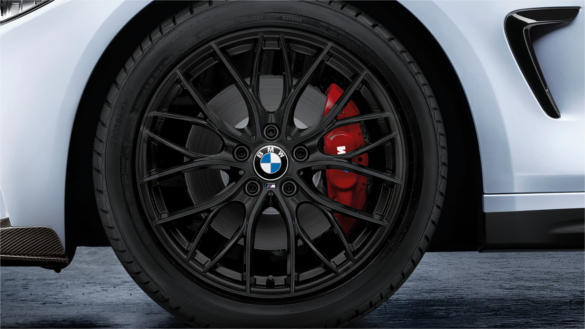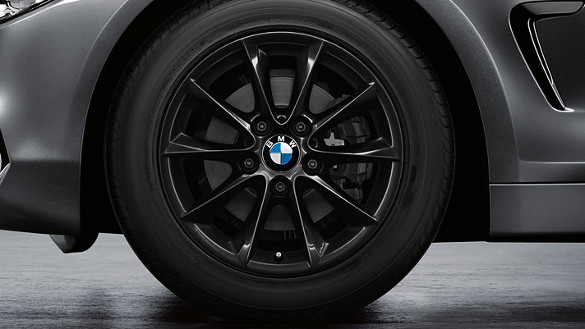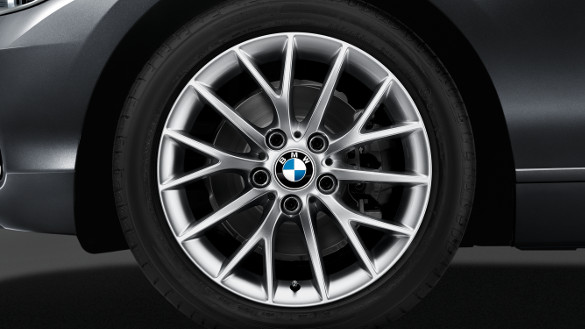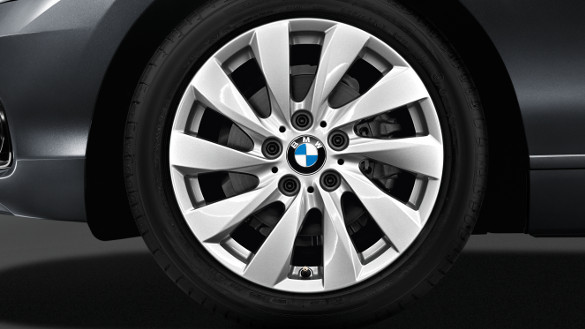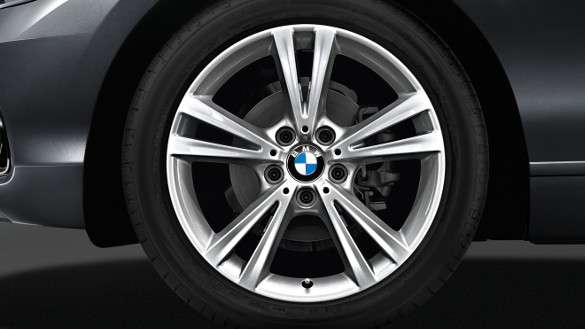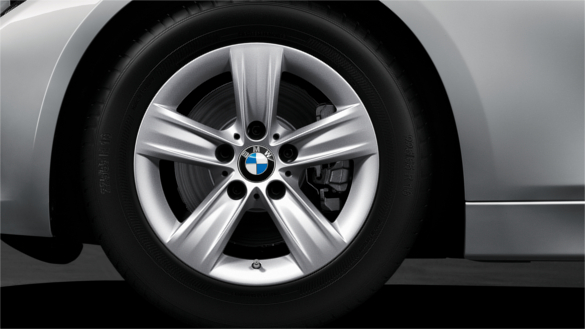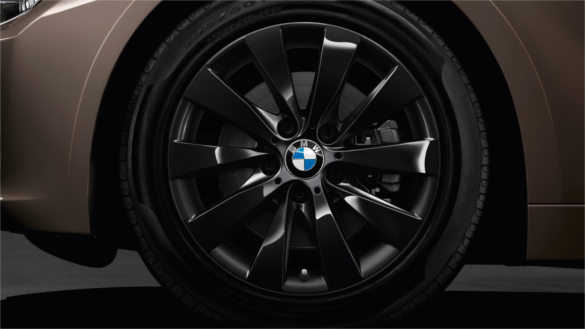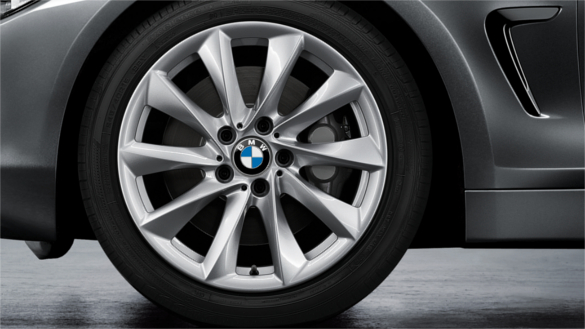 WINTER COMPLETE WHEEL SETS.
Stay relaxed throughout the winter. BMW Winter Complete Wheel Sets not only offer strikingly attractive designs. They are also made to match your BMW perfectly, providing significant benefits over summer wheels from temperatures of 7 °C - so as to ensure you can enjoy every bend even on ice and snow.
Another key criterion for driving safety is tyre pressure. As of March 2014, all new BMW automobiles have been fitted with a tyre pressure control system (RDC). This means you have an eye on correct tyre pressure at all times. BMW offers all winter complete wheel sets with an RDC sensor. Your BMW Service Partner will be glad to advise as to whether your automobile is fitted with a tyre pressure control system and which tyres best meet your needs.
LUGGAGE AND TRANSPORT.
Need extra space for family holiday luggage? Or do you want to ensure your youngest passengers enjoy maximum safety? Original BMW Accessories offer the perfect solution for every situation - safe, comfortable and in top BMW quality, of course.
Дознајте повеќе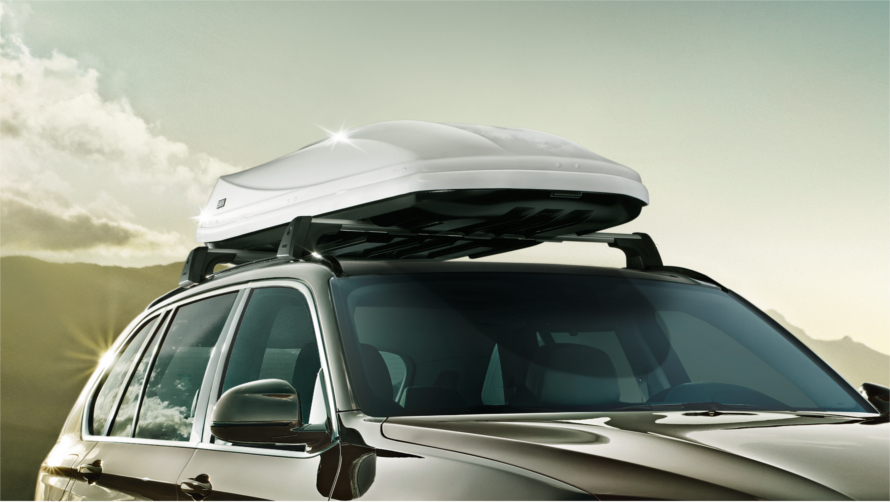 BMW Roof Box.
Travel in comfort even when you have lots of luggage: BMW roof boxes create additional storage capacity and are available in various colours with different volumes (320 l, 350 l or 460 l). The elegant boxes offer easy loading and an innovative two-sided opening system. Fitted with six locking points and anti-theft features, the transport boxes also meet the very highest safety standards. For all automobiles with BMW roof and rail carrier.
Дознајте повеќе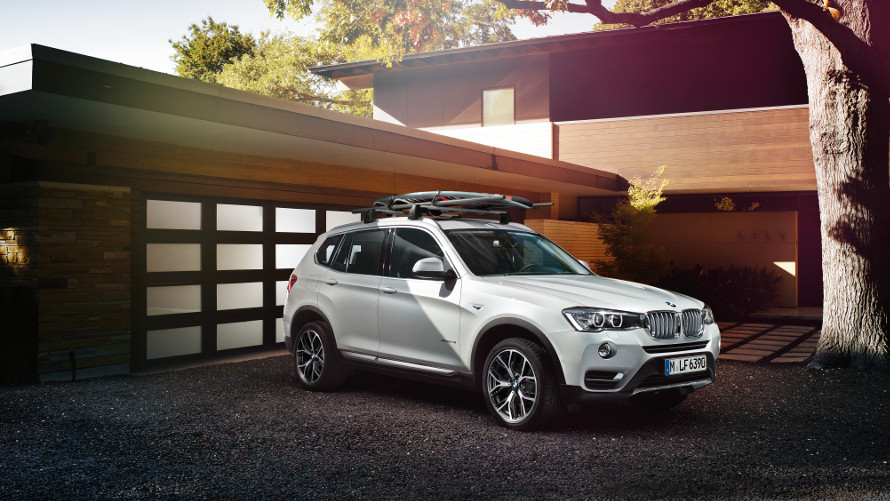 BMW Basic Carrier.
Whether a roof box, a bicycle rack or a ski holder: the BMW Basic Carrier provides the secure basis for numerous innovative transport systems from the range of Original BMW Accessories. It can be mounted in a few minutes and is expandable as required. The model-specific basic carrier by BMW meets the very highest safety requirements, allowing an additional load capacity of 100 kg. The cross bars are made of highly rigid aluminium tubing as well as being fitted with anti-theft protection. Available for a wide range of BMW models - except for convertibles, roadsters and the BMW 6 Series.
Дознајте повеќе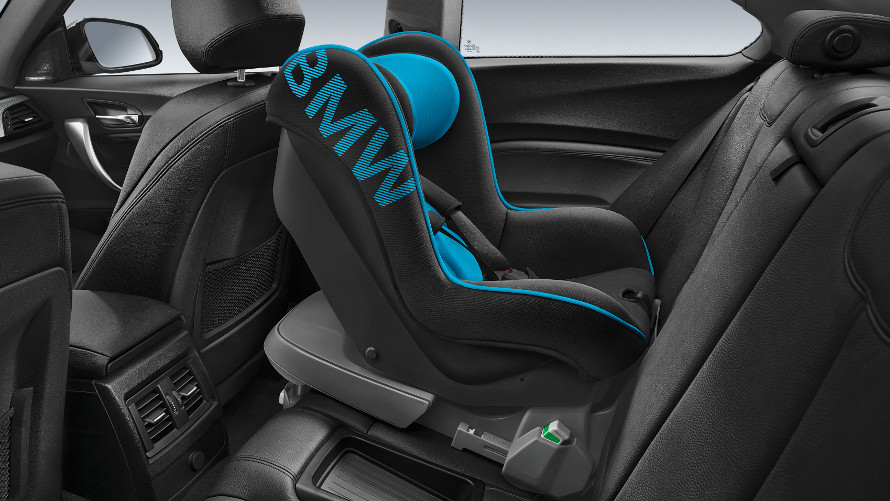 BMW child seats.
When it comes to safety, we are absolutely uncompromising. This especially applies to your children's safety. BMW child seats don't just meet the European standard for children's safety facilities (ECE-R44.04), they also undergo extensive crash testing to ensure they fulfil high-level BMW safety standards that go far beyond statutory requirements. Integrated air cushions provide additional head protection in the event of a collision, as well as being soft and comfortable during day-to-day use. The seat is attached to the automobile by means of ISOFIX technology (ISOFIX base), giving the child seats enhanced safety since the innovative click system avoids attachment errors. BMW child seats are available in three sizes for children aged 0 months to approx. 12 years.
Дознајте повеќе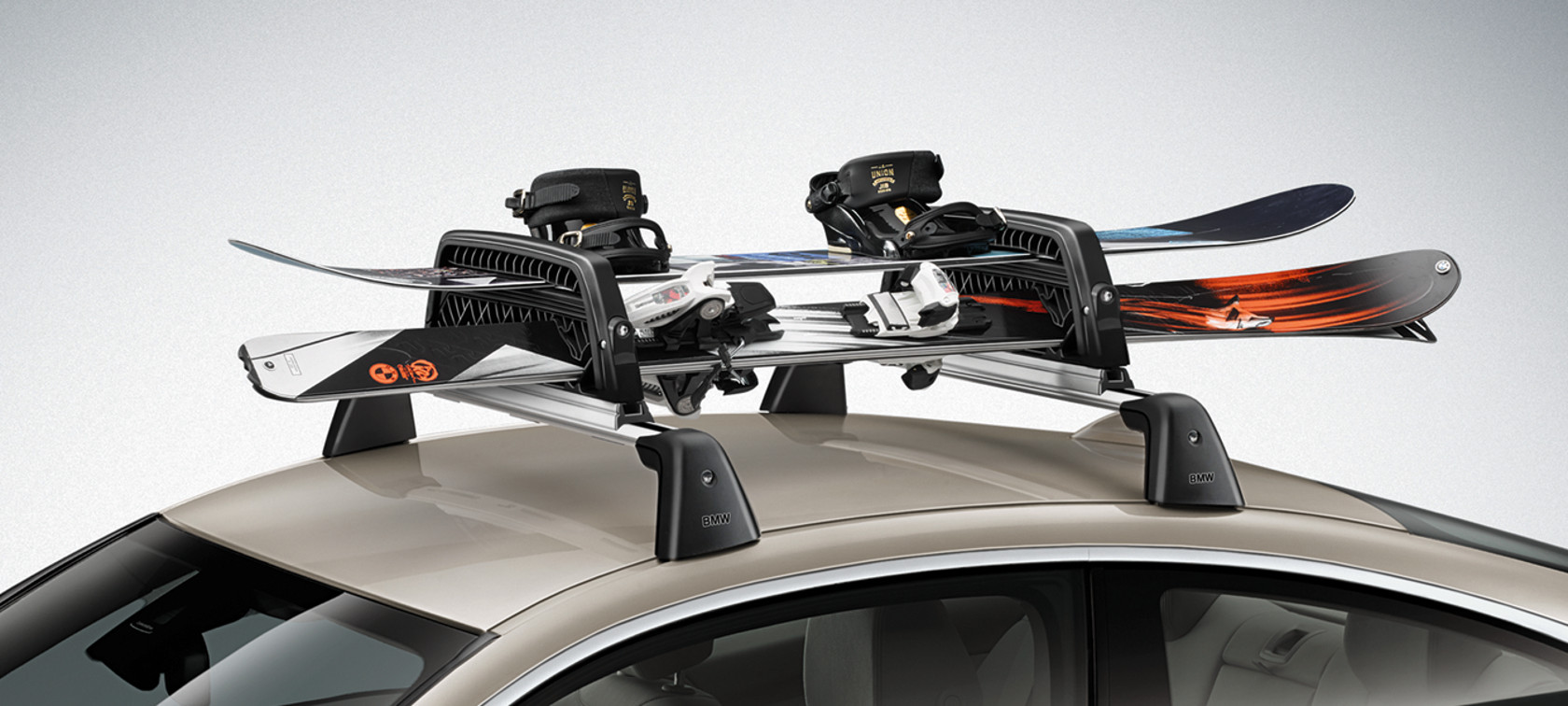 BMW SKI AND SNOWBOARD HOLDER.
Stow your winter sports equipment safely and conveniently using the BMW Ski and Snowboard Holder. The stable roof rack system can take up to two snowboards and two pairs of skis, up to six pairs skis or else up to four pairs of skis complete with poles. The BMW Ski and Snowboard Holder is lockable and available for all models with the BMW roof and rail carrier.
Дознајте повеќе
BMW SKI AND SNOWBOARD HOLDER.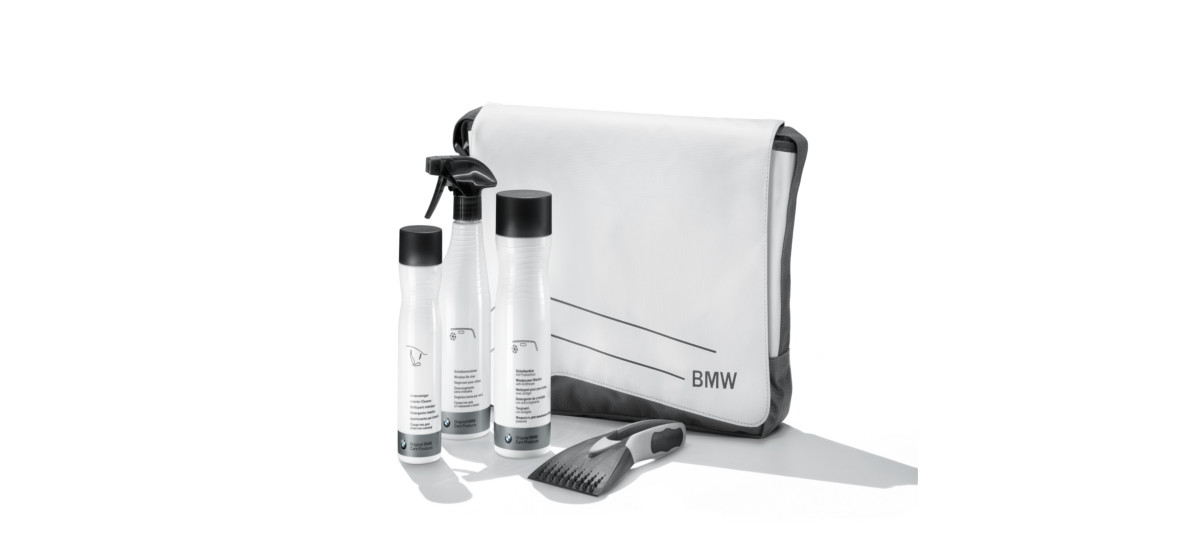 WINTER CARE SET.
The winter care set comprises the following care products: Windsreen Washer with Antifreeze (500 ml), Window De-Icer (500 ml), Interior Cleaner (250 ml) and ice scraper. To keep the luggage compartment tidy, the set also comes in a practical pouch with BMW inscription. This way your BMW stays clean and shiny after the cold season, too: after all, regular intensive care during winter in particular is the best way to protect the car from weather-related damage.
SERVICE FOR YOUR BMW.
When you buy a BMW, you don't just opt for dynamic performance and quality but also for individual service and personal care. Whether maintenance or inspection, repair or care: the individually tailored BMW service offers mean you can rely on the expertise of our specialists.
Дознајте повеќе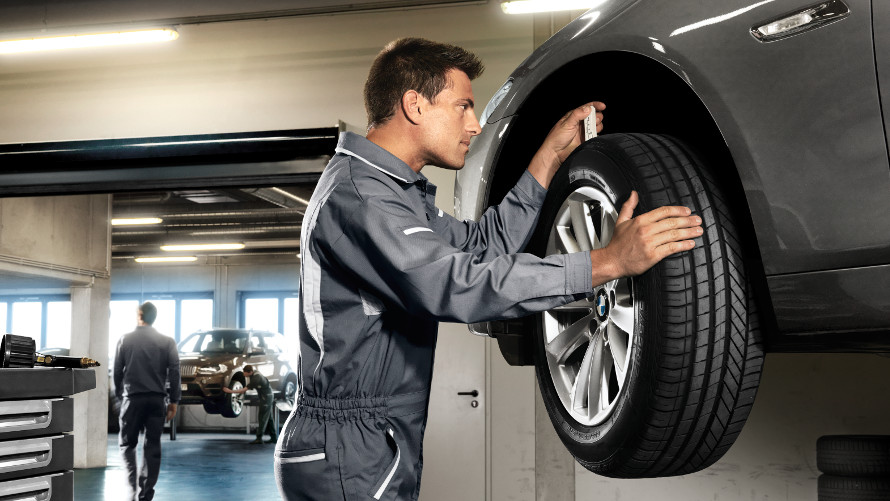 BMW Tyre Service.
The right tyres for the cold season: come in for a BMW Tyre Service – not only do we change your tyres, you also benefit from a check of your tread depth and your brakes. Our offer for maximum convenience: we clean your summer tyres and store them for you until spring.
Дознајте повеќе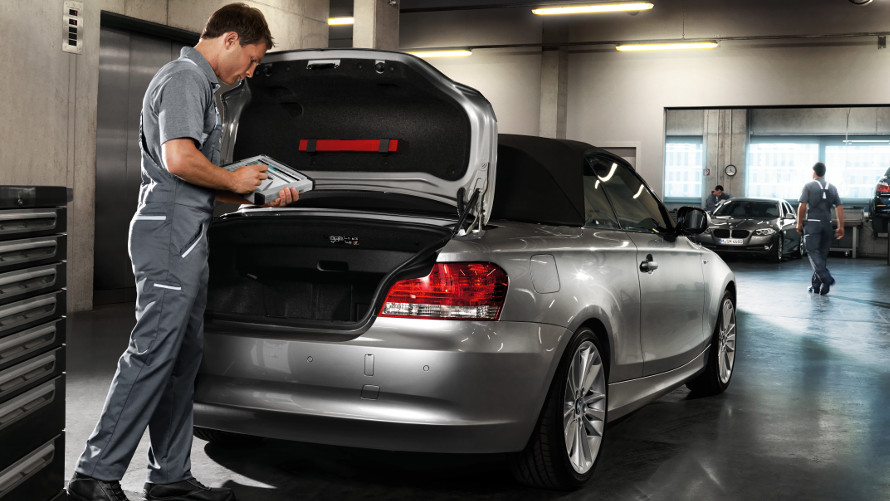 BMW Battery Service.
Perfectly prepared for the cold season. Before the winter months, it is especially important to service the car battery because most breakdowns are caused by a completely flat battery. Often it will have to be replaced by a new Original BMW Battery to ensure a reliable energy supply in high or cold temperatures. When the battery is changed, it is important to register the new battery in the automobile. This is the only way to make sure all battery-related comfort functions such as seat heating, electrically adjustable seats and EfficientDynamics features continue to function smoothly.
Дознајте повеќе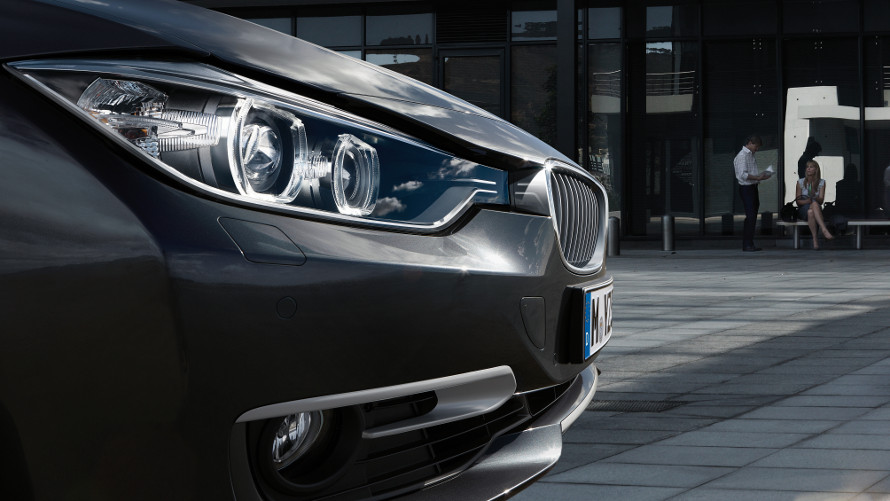 BMW Service Inclusive.
Subscribe to driving pleasure: With BMW Service Inclusive you enjoy sheer driving pleasure without having to worry about maintenance costs. When you sign up for a service package, you get service perfectly tailored to your BMW for a fixed duration or mileage. As often as you need it - valid worldwide. There are two main points our various service offers have in common: maximum service quality by trained BMW service staff and the use of Original BMW Parts. If your BMW did not come with BMW Service Inclusive when you bought it, you can acquire it at a later stage, though not after you have had your first oil service carried out by a BMW Partner. For BMW Premium Selection automobiles, selected service packages are available after the first oil service, too.
Дознајте повеќе